Parenting a Teenager
Being a teenager is rarely easy! Hormones are racing, there's pressure from friends and the media to 'keep up' and school work is increasingly important. No wonder they can be tricky to parent and there is no 'perfect' way to, but top tips include:
Offer support and guidance
Give age appropriate choices and responsibilities
Give space and privacy but also family time
Listen to their ideas & opinions
Set out and stick to ground rules
Encourage balance – work and exercise as well as rest and relaxation
This page covers some issues that may (or may not) arise and provides suggestions to support that may be available to you.
Talking to Young People About Ukraine
The following link provides some good suggestions on how to speak to young people about what is happening in Ukraine at the moment How to Talk to Kids about What Is Happening in Ukraine - PureWow
Mentoring in School
We have a student mentor in school, Mrs Stanford. College Leaders are able to refer students to see her, usually for up to six-weeks. As with all mentoring, there is usually a waiting list. Mentoring takes place within the school day, during lesson time.
Alongside Mrs Stanford we have two mentors from Young Minds Matter. Young Minds Matter provide free support to schools, for which we are very grateful. Their work relies solely on charity donations; if you would like to support the charity, please visit this link.
Mentoring Outside School
For various reasons, sometimes parents look for mentoring outside the school setting. Lifespace are a local Stratford charity who provide low-cost, high quality mentoring outside school. They worked in school for many years before we employed an in-school mentor and their support to our students has always been excellent. As Lifespace keep their costs down, they also rely on charity donations to support their work; if you would like to support the charity, please visit this link.
For further information about mentoring, please open the poster in the link below.
Friendship Issues

Peer Pressure
Falling out and peer pressure are normal parts of growing up. The impact of this can be reduced by listening and helping your teenager to develop a range of coping strategies. Encourage them to speak to their tutor or college leader.
Relate have some great tips to help you support your teenager if you feel they may be struggling with peer pressure - I'm worried my teenager's friends are a bad influence | Relate
Bullying
Bullying can take many forms, from physical and verbal abuse to text and online bullying (cyber-bullying). Any form of bullying is unacceptable and will not be tolerated.
In order to help, we need to know about it – please encourage your child to speak to their tutor, college leader or another member of staff.
The school Anti-Bullying Policy can be found in the Policies section of our website.

Mental Health
Mental health is just as important as physical health, it is important that we look after it.
Teenagers will feel stress and anxiety about different things and many of these worries are a normal part of growing up. Parents can help by being available to talk and by helping to plan ways to develop the skills and strategies needed to cope.
Anxiety becomes a problem if it gets in the way of day-to-day life in the long term.
Rise - Wellbeing and Mental Health Support
Rise is a family of NHS-led services providing emotional wellbeing and mental health services for children and young people in Coventry and Warwickshire.
Rise aims to build resilience and empower children and young people (as well as the adults in their lives) to know where to go for help and advice.
It's made up of a number of different services, each led by mental health specialists.
No matter why or how you access Rise we want you to receive the right support at the right time.
A journey with Rise is as unique as the person seeking support. So the support each person receives may be different.
For urgent calls, for those under-17 who are experiencing a mental health crisis contact the Rise Crisis team on: Freephone 08081 966798 (select Option 2)
During the COVID-19 response, this is service is available 24-hours a day, 7-days a week, with an advice-only service outside the core hours of 8am-8pm.
The University of Warwick PIPA Trial - An Online Parenting Intervention to Prevent Affective Disorders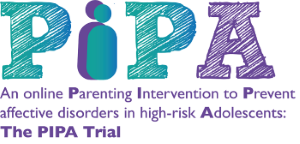 Mental health during childhood and adolescence is very important. Difficulties like anxiety and depression can start when people are young and it is important for young people and their families to understand these difficulties and get support when needed.
The PIPA Trial is exploring the effectiveness of an online resource for parents/carers to help reduce depression and anxiety in young people. The trial is being coordinated by the University of Warwick and involves families of young people aged 11-15 years from schools in Birmingham, Coventry and surrounding areas.
The trial is free and conducted completely online. Eligible parents/carers and young people will be asked to complete some questionnaires. Parents/carers will then receive access to some online parenting resources: either the standard educational package of factsheets or the personalised programme with up to nine modules. Parents/carers and young people will also be asked to complete some follow-up questionnaires.
A letter and information booklets were sent to parents/carers of students in years 7-10 on Wednesday 16th June 2021 with full details of how to sign up to the trial. If you need another copy of the email please contact Mrs Wilcox hwilcox@stratfordschool.co.uk or contact the PIPA trial team at PIPA@warwick.ac.uk or 02476574316/02476575078 if you have any queries.
Self-Harm
Self-harm covers a range of things that people do to themselves in a deliberate and harmful way. It is seen as a form of self-control and a way of coping and of channelling frustration and other strong emotions. It can become addictive and can be very dangerous.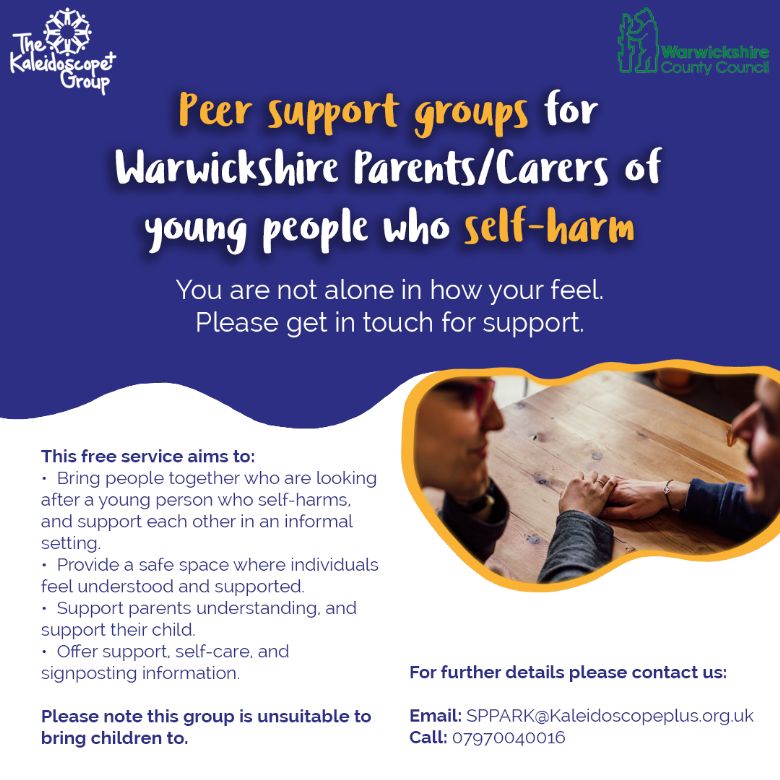 Exam Stress
There is no way to escape exams; they are a fact of school life. School staff will help prepare your children by practising questions, teaching exam techniques and running revision sessions in advance of external exams. Please encourage your child to speak with their form tutor or subject teacher for further support.
Advice for parents can be found at www.nhs.uk/livewell/childhealth6-15/pages/examstress.aspx

Support Following a Trauma

Victim Support
Victim Support provide support to young people affected by any crime except sexual abuse (we have access to other specialist agencies to support with this). As a school we are able to refer individuals and groups to Victim Support, they also accept referrals from parents. Further information can be found on the Victim Support website.
Compass - Children and Young People's Drug and Alcohol Services
Compass are commissioned by Public Health Warwickshire to provide countywide support for children and young adults (up to age 25) who are at an increased vulnerability to misusing substances or who are/have been affected by another's substance use.
We can refer students to Compass for targeted and specialist interventions. For further information on support available, please visit the Compass website.