French exchange to Lille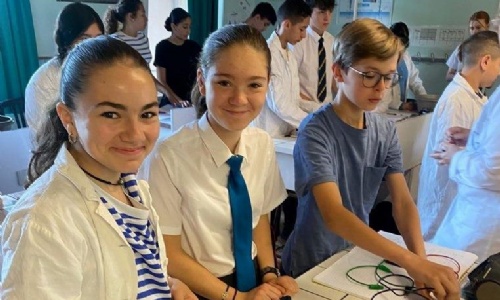 This week, a group of Year 9 and 10 French students have travelled to our French Partner School, Collège Lacordaire in Lille.
The French Partner Programme pairs our budding linguists with a student from Lacordaire to whom they write and build a 'pen-friendship'. The pupils from Lacordaire then come to spend a few days in Stratford in March, and now it's the turn of our pupils to visit France. They have travelled to Lille by Eurostar and have spent two days going to school with their pen-friends, joining them in their lessons and finding out the similarities and differences between English and French education systems. The photo shows some of our pupils in s science lesson with their pen-friends.
Following on from the couple of days at school, the group will enjoy two days of trips. The first day is a day for the entire group to do something together and the second, a day when each pupil will enjoy a day with their host family.