World Scout Jamboree Opportunity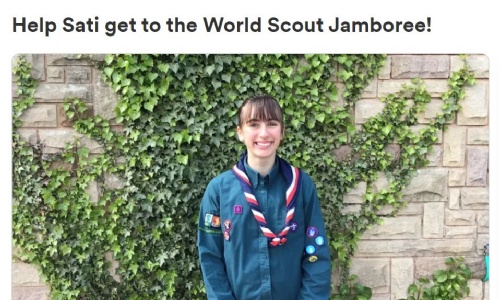 Year 8 student Sati has been selected to attend the 25th World Scout Jamboree.
She is the only member of the Henley and Wootton Scouts to be selected and will be one of the youngest to attend. The Jamboree is a gathering of over 40,000 scouts and guides from across the world and like the Olympics it only takes place once every four years. Sati will attend the 2023 Jamboree in South Korea and like all participants she must raise the cost of attendance through their own fundraising efforts.
She is working hard on the £3500 that she needs to raise and has many activities planned to help her over the coming months.
If you want to help Sati you can support her via her Go Fund me Page click the link below to help her achieve her goal!