This is London Calling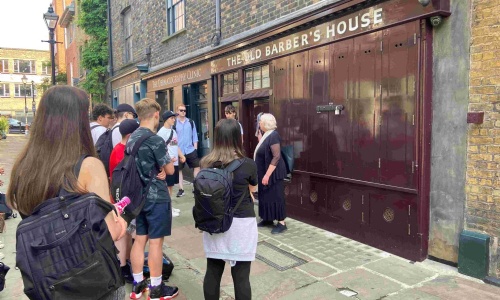 Year 10 Historians enjoy a trip to one of the most iconic places in the world
London was bathed in sunshine for the year 10 history trip to London. Visiting the London Dungeons and then taking in County Hall, the Houses of Parliament, the Southbank and Westminster Bridge before taking the tube to the Tower of London for lunch.
The afternoon was spent in Whitechapel on The Ripper Tour, where many of the streets are little changed from that fateful autumn in 1888. A great insight into the social living conditions of the Victorian era.
A fabulous day, jam packed with world-famous sites and full of fascinating historical context to bring home, plus the added benefit of a trip on the tube, which for some, was a first.