Mr Tutino Has Debut Novel Published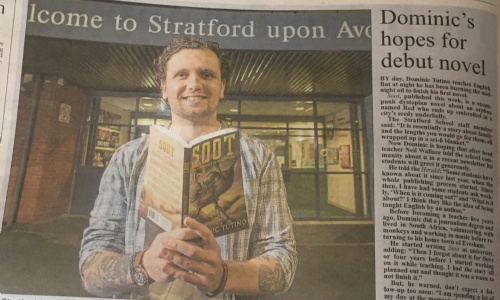 Our own Mr Tutino is a published author!
Mr Tutino has had his new novel 'Soot - The Chronicles of New Chimera' published recently. It is a steampunk dystopian novel about an orphan named Red who gets embroiled in a city's underbelly. Mr Tutino explains that it is " a story about family and the lengths you would go for them, all wrapped up in a sci-fi blanket".
His book is available to order wherever books are sold!