Young Authors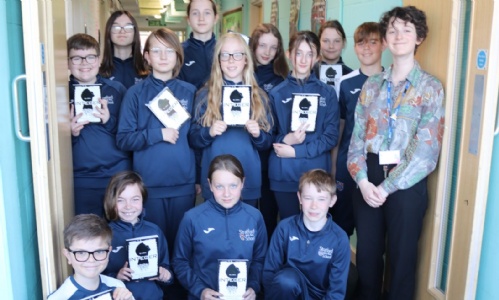 Fourteen Year 7 students in Stratford upon Avon School are now newly published writers. They all successfully entered the Young Writers competition that Ms Cains had suggested to them.
Every entrant had to write a piece of flash fiction under 100 words on a specific subject. The successful students had their pieces published in a compilation book entitled 'INTERGERS', in reflection of the subject content. Their English Teacher, Ms Cains, said "It was really exciting for the students to have their work appreciated in this way. We are always looking for ways in which to expand our students experience and enjoyment of English and there is nothing like the personal triumph of being published to engage someone with the world of literature"
Look out for more Stratford School students work in publications in the coming months the students and staff have got a taste for publication now.