A Level Results 2022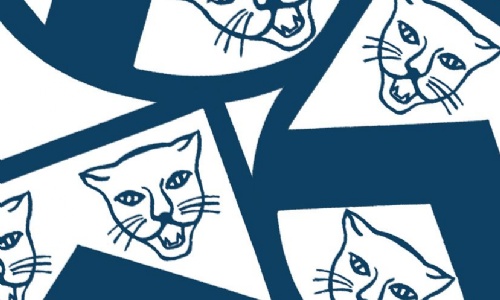 Students at Stratford upon Avon School received their Post-16(A level and Equivalent Technical qualification) results online this morning.
Deputy Head Teacher Kevin Lister said: "We are very proud of all the hard work that our students put into their studies towards their Post-16 qualifications this year. They have achieved extremely well, especially after such a difficult and disrupted start to their 6th Form studies, and we wish them all the very best going forwards.
It is worth remembering that the last time these students had an uninterrupted school year was in 2019 when they were in Year 10. Their Year 11 was cut short in 2020 due to lockdown and they switched attention from completing GCSEs to preparing for Post 16 study. Their Year 12 was disrupted significantly by lockdowns and isolations, with a significant proportion of their learning delivered remotely. Finally, their Year 13, even though it was not impacted by national lockdowns, was still impacted by disruption due to students and staff isolating at various points throughout the year, and extensive uncertainties around whether exams would be cancelled for a third year running. When they finally sat their exams it was a new experience for all of them as they had never sat in an exam hall for such high stakes testing before.The students coped with these challenges admirably and the results they have achieved are something to be truly proud of.
I am also particularly proud of our teachers and wider school staff who have worked tirelessly to ensure so many of our students are able to progress onto higher education, further studies, apprenticeships and the world of work. Our staff put an enormous amount of work into making sure that the students were ready to complete their exams and assessments to the very best of their ability.
To quote statistics this year would be meaningless as there are no direct comparisons to make. The Department for Education and JCQ have previously announced that national pass rates will be set such that they are between the teacher assessed grades of 2021 and the last fully examined year of 2019. Based on our analysis that appears to be exactly what they have done, with our spread of grades falling squarely between those two years.
We are extremely proud of all our students, but some of our highest achievers this year were:
Twin sisters Lily and Liv Turley who got AAAB and AAB respectively in A levels (4 of them for Lily)
Lucy Wimpenny with A*AB at A-level and an A in EPQ
Libby Jarvis A*AA at A-level
Dan Millard A*AA at A-level
Alex Pester A*AA at A-level (who also made the most progress from GCSE)
Eva Erleckyte AAA at A-level and a B in EPQ
There has been a lot of talk about post pandemic catch up and discussion about students from the Covid years being "behind". These students aren't behind, they are exactly where they are supposed to be, in fact they are in the only place they could possibly be given the national context. To define them as behind means they are being measured against a benchmark that they could never have been expected to meet. There should be no caveat or mitigation applied to the achievements of these students today. They have been learning under conditions that no previous students have been expected to, using technologies, and interacting with their teachers in new and unusual ways. They have shown resilience, flexibility and determination in order to complete their studies under such circumstances, and this will stand them in good stead for their futures. The grades awarded today are just as rigorous as in other years and very much to be proud of. It is time now that we move on from the discussion of catch up and gaps in learning for this cohort and allow them to flourish into the fantastic futures that lie ahead of them."