The Path to Victory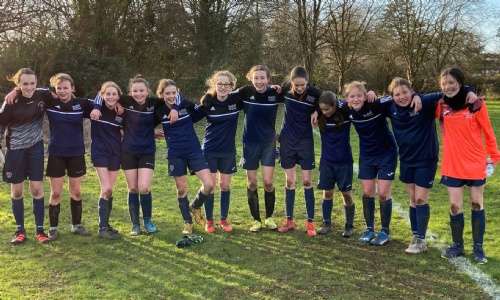 Thursday 20th January saw the U13 Girls Football team ring up another victory in their championship journey in the English Schools Football Association playstation championship. Under the seasoned stewardship of Mr Paul Turrell, who has coached two teams to the championship final before with one team crowned the overall winners. The team has now progressed to the final sixteen where they will face Parkstone Grammar School from Dorset next Thursday 3rd February
In the final 32 the team faced Brunel Academy from Bristol who played extremely well but the team from Stratford held well together and gained a 4-1 lead moments before the final whistle.
Excellent play was seen by all the team that included; Seren Welsh, Skye Holtom, Chloe Jones, Marley Wright, Clara Zaffinani, Amaya Atkins, Dita Nicholls, Ella Taylor Noble, Scarlett Burkitt, Ellie Shirley, Matilda Berwick, and Millie Clark. Player of the match was Ella Taylor-Noble.
Mr Turrell said "The team are improving game by game, they had an excellent first half in this match and pulled out an early lead. We are looking forward to the next round and another home fixture"