A Day Out For Dr Wood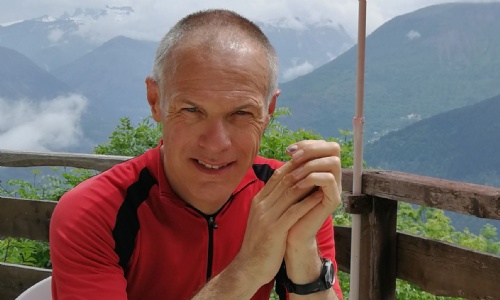 On the 31st May last year (2020), we lost Dr Neil Wood. A fantastic teacher, a devoted husband, a magnificent father and a much loved colleague. He is, and will be, forever missed. He possessed the perfect combination of attributes for a teacher and a senior leader. He was friendly, he was sometimes feared, he held people to account for their actions but most importantly, he held the value that whatever he was doing, he was doing so for the students' best future.
Woody loved to ride his bike. He would cover many miles, very quickly, very often. He ventured around his local area of The Lenches frequently as well as participating in cycling holidays that included strenuous routes across Europe. Woody was also a keen runner who would be found running through the villages of Worcestershire again, at a blistering pace.
In memory of Neil, it only seemed fitting that we created an event that incorporated his love of exercise and the great outdoors. As members of staff at Stratford upon Avon School we are participating in a number of events together that will show our appreciation of this great man but also raise money for a charity he believed in and supported for many years, The Teenage Cancer Trust. There are a range of activities that staff will participate in. THE DATE OF THE EVENT IS THE 3rd JULY 2021.
To donate go to http://bit.ly/DrWoodChallenge
• Woody Bike – a choice of rides:
Single Barrel – A loop of about 20 miles taking around 1-2 hours
Double Barrel – A loop of about 50 miles taking around 3-4 hours
Full Woody – A hilly 100 miles, taking 6-8 hours
• Woody Run – A 10km loop round Stratford, time depending on your PB.
• Woody Walk – A 5km loop round Stratford, as fast or as slow as you like
Woody Long Walk - A 10k loop around Stratford
More than 60 staff will participate in the events that will start from School at different times aiming to all finish back at School for about 3-4pm so we can all have a bit of food, celebrate our achievements and reminisce about the great man. Please support this endeavour if you are able by going to our just giving page http://bit.ly/DrWoodChallenge.