Pre A Level Preparation work
This page contains all the information relating to the pre-A level work for the new Year 12 students starting in September 2021. There is approximately 5 weeks (10 hours) preparation work and a 2-hour enrolment task for each subject.
All completed enrolment tasks need to be submitted separately to Enrolment@StratfordSchool.co.uk by 12th July 2021 as follows:
Click here to email Enrolment@StratfordSchool.co.uk.
The email subject MUST be 'Enrolment Task: SUBJECT' – e.g. 'Enrolment Task: English Language'.
The email must contain your name and the subject of the enrolment task e.g.
Name: Alison McLeary
Enrolment Task: English Language
Attach your completed work relating to the enrolment task.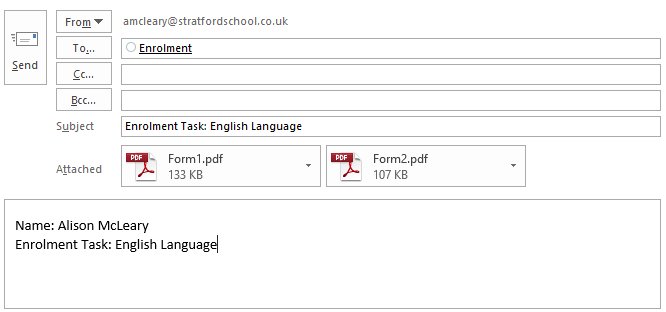 If you have any queries please contact the relevant member subject teacher via the email listed at the bottom of each "Preparation Work" document.